Retropop Emmen pakt twee dagen uit

Op vrijdag 8 & zaterdag 9 juni vormt de Grote Rietplas in Emmen het decor van de alweer 17e editie van Retropop. Naast het bijzondere feit dat het festival dit jaar voor het eerst als tweedaags evenement plaatsvindt heeft de organisatie met onder meer Racoon, Dare Devils, Jeangu Macrooy, Chef'Special, De Jeugd van Tegenwoordig, Anastacia, Rootsriders, Chi Coltrane, The Godfathers en headliner Bryan Ferry een aantal grote bands en artiesten in huis weten te halen.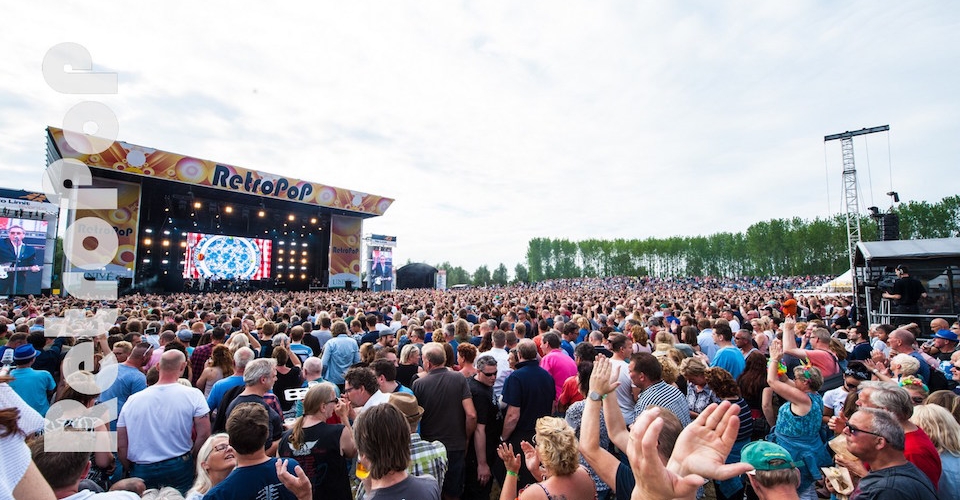 Retropop afficheert zich als een muzikale reis door het verleden, het heden en de toekomst. Op de vrijdag trappen Racoon, Dare Devils en Ronnie Flex & Deuxperience Band het festival af. Op zaterdag keert op veler verzoek ook de Tributestage terug met o.a. Rootsriders (Bob Marley), Forever Amy (Amy Whinehouse) en Bouke (Elvis). Op de inmiddels vertrouwde Futurestage maken onder meer Jeangu Macrooy, Canshaker Pi, Eut en De Jeugd van Tegenwoordig hun opwachting. Nieuw is de No Limit Stage met The Godfathers en Chi Coltrane.
Het programma op de Mainstage wordt op zaterdag geopend door Chef'Special. Op dit zelfde hoofdpodium maakt later onder meer ook Anastacia haar opwachting. Afsluiter van deze eerste tweedaagse editie van Retropop is niemand minder dan Bryan Ferry.
Voor meer informatie, nieuws en ticketverkoop verwijzen wij naar de website van Retropop.