Legendarisch rootsreggae trio naar Deventer
Op 13 oktober staat met Culture ft. Kenyatta Hill een legendarisch Jamaicaans vocal trio op het podium van het Burgerweeshuis in Deventer. Na het overlijden van zijn vader Joseph Hill in 2006 neemt zoon Kenyatta Hill op verdienstelijke wijze de rol van leadzanger over. Naast Kenyatta bestaat het huidige Culture uit de originele achtergrondzangers Albert Walker en Telfort Nelson.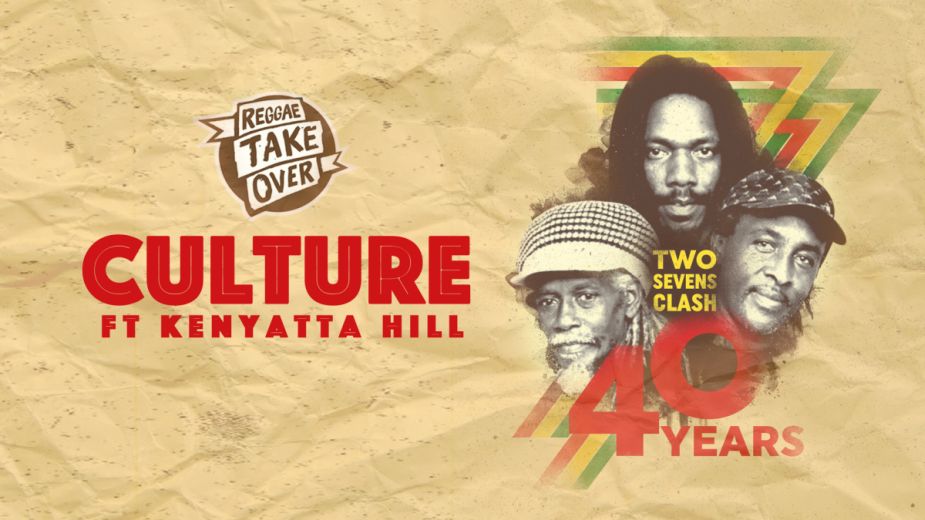 De fameuze rootsreggae formatie Culture bracht een groot aantal memorabele albums uit met in rootsreggae kringen tot klassiekers uitgegroeide nummers als The International Herb, Armagidion War, Riverside, Adis Ababa, One Stone, Jah Rastafari, This Train en Five To One Strip Me. Meest bekende album van de band is wel 'Two Sevens Clash' uit 1977. Joseph Hill schreef het titelnummer Two Sevens Clash en baseerde dit op de voorspelling dat de chaos zou toeslaan op 7 juli 1977.
De huidige tour is dan ook ter ere van het 40-jarige bestaan van dit legendarische album dat onder rootsreggae fans en liefhebbers van close harmony uitgegroeid is tot een ware klassieker.