Herdenking Harry Muskee's Window of My Eyes
Op 26 september 2017 is het alweer zes jaar geleden dat de Drentse blueslegende Harry Muskee van ons heenging. Voor Egbert Meyers, singer-songwriter en tevens goede vriend van Harry Muskee, is dit reden genoeg iets te organiseren om dit feit te herdenken. Uiteindelijk weet hij deze herdenking samen met de Stichting Blues in Grolloo vorm te geven.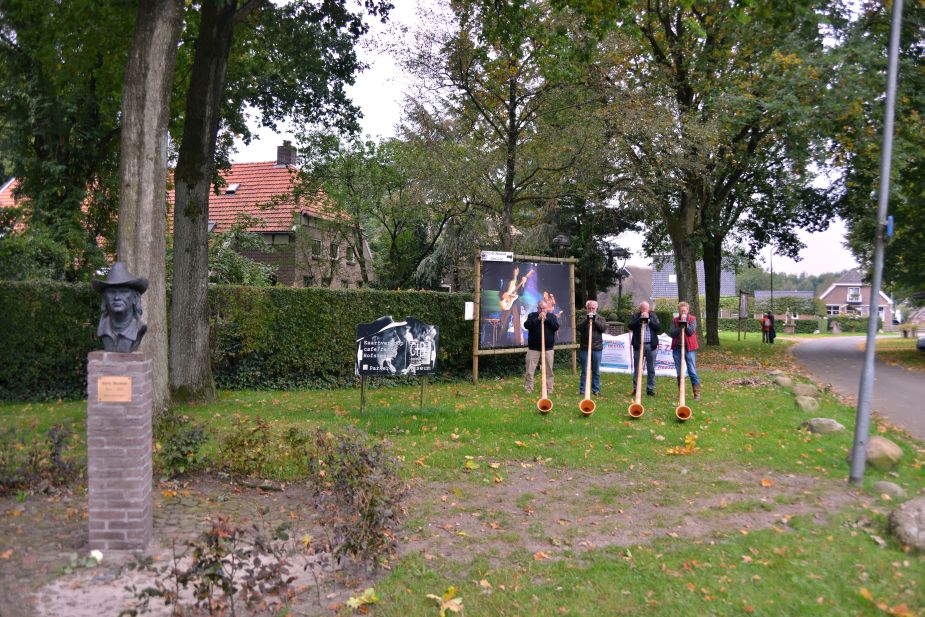 Het is ook 50 jaar geleden dat Harry Muskee het nummer Window of My Eyes schreef. Het idee voor de tekst van deze Nederlandse bluesklassieker ontstond in het bos van Grolloo, Muskee had liefdesverdriet, zijn relatie met Miep Huisman was gestrand en hij liep regelmatig met zijn ziel onder de arm in het bos. Op de plek waar hij het idee voor dit nummer kreeg ligt nu een gedenksteen met de tekst 'Through The Window of My Eyes, Harry Muskee 1967'. De steen werd in 2006 nog door hem zelf onthuld. Muskee schreef het nummer in 1968, samen met Eelco Gelling en Herman Brood.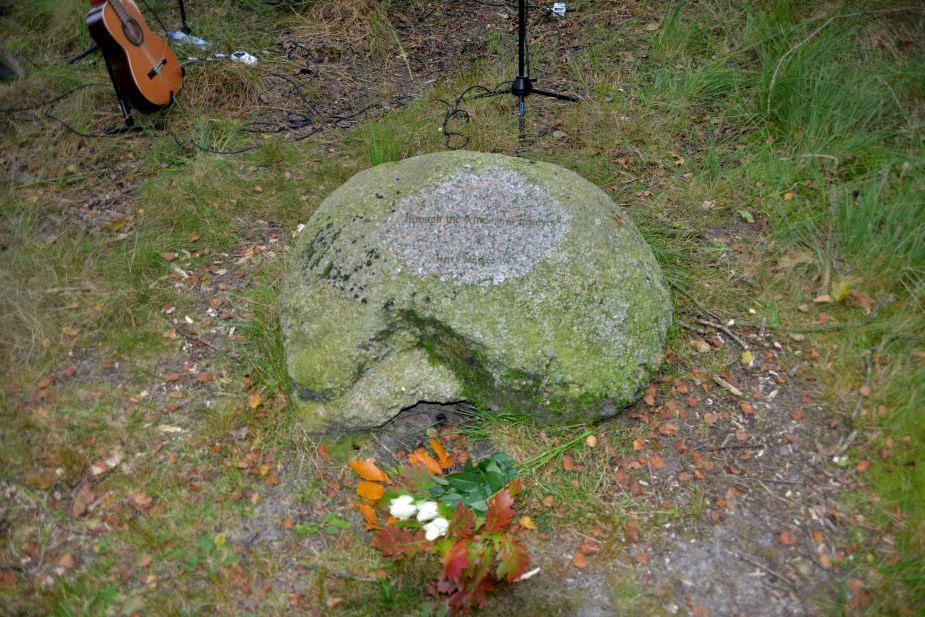 Voor de herdenking zijn een aantal genodigden en vrienden van Harry Muskee bijeen in Café Hofsteenge om van daaruit met een huifkar naar de gedenksteen in het bos te rijden. Maar voor vertrek klinkt er hoorngeschal bij het borstbeeld van Harry Muskee in Grolloo.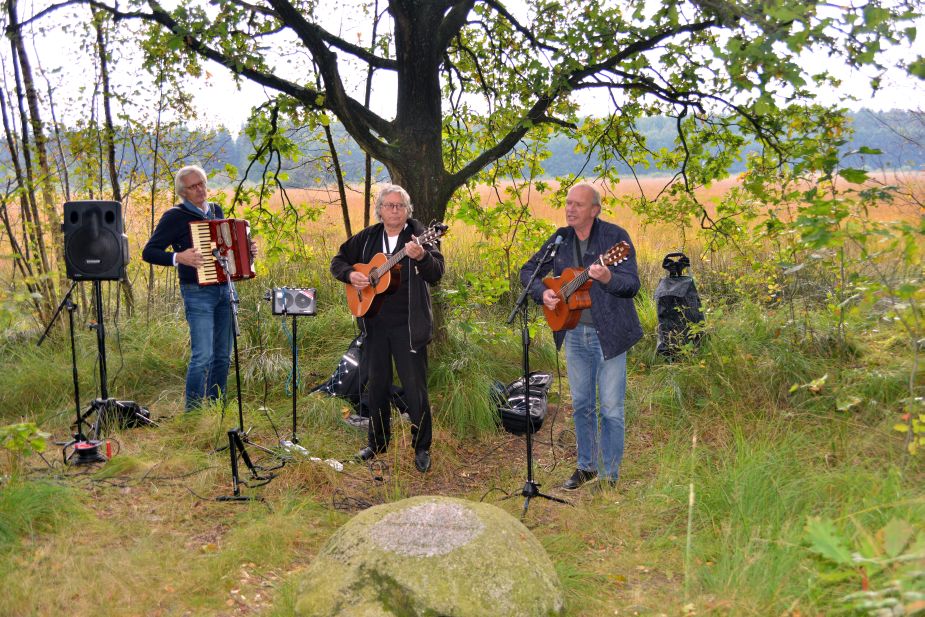 Op de herdenkingsplek aangekomen vertellen goede vrienden als Jan Veenstra, Marga Kool, Suze Sanders, Egbert Hovenkamp II, Jan Venhuizen en Egbert Meyers in verhaal en dichtvorm over hun herinneringen. Herinneringen die op deze gedenkwaardige middag de nodige prachtige verhalen over Harry Muskee opleveren.
Tekst: Jolanda Bansema || Photos: © Henry Knegt