Israel Vibration: rootsreggae in zijn zuiverste soort
Op woensdag 27 juni staat de legendarische Jamaicaanse rootsreggae formatie Israel Vibration op het podium van de Grolsch Zaal in Enschede. Deze close harmony band behoort al decennia lang tot de top van de Jamaicaanse rootsreggae-scene. De twee overgebleven zangers van Israel Vibration – Cecil Spence en Lacelle Bulgin – weten met hun fraaie harmony-zang en vredelievende teksten de harten van reggae-fans wereldwijd te stelen.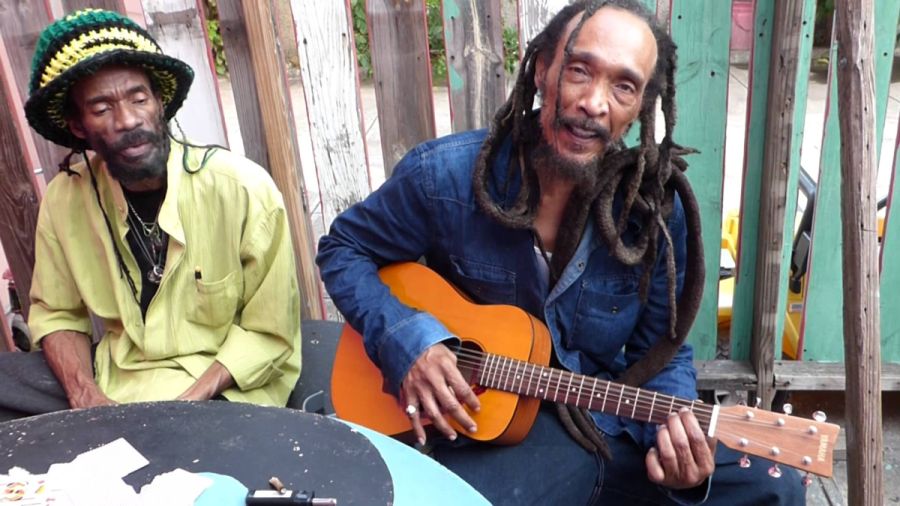 Sinds 1978 heeft Israel Vibration zo'n 25 albums afgeleverd met hits als Cool And Calm, Rude Boy Shufflin', Natty Dread, Red Eye, Cool And Calm en Vultures. Sinds jaren wordt deze formatie begeleid door Jamaica's beste backing-band: de legendarische Roots Radics met onder meer Flabba Holt op bas en gitarist Dwight Pickney. De Roots Radics hebben in het verleden gespeeld op ontelbare reggae-platen, waaronder ook de reggae-klassieker 'Night Nurse' van Gregory Isaacs.
Een optreden van Israel Vibration bijwonen is voor de ware rootsreggae fan eigenlijk een must. Zeker na het ter ziele gaan van Culture en het wegens gezondheidsproblemen wegvallen van Albert Griffiths van de Gladiators is Israel Vibration – naast de Mighty Diamonds en The Heptones – een van de laatste still standing exponenten van dit genre. Alle reden dus deze legendarische formatie aan het werk te zien.