Amerikaanse soulzanger naar Nederland voor uitgebreide clubtour.
In oktober vorig jaar bracht Malford Milligan met zijn band The Southern Aces het album Life Will Humble You uit. Vanaf die maand was het album drie maanden nummer 1 in de Euro Americana Chart. Met deze songs trekt de Amerikaanse soulzanger vanaf eind februari door Nederland. Samen met zijn band zal hij met de Life Will Humble You clubtour het hele land doorkruizen.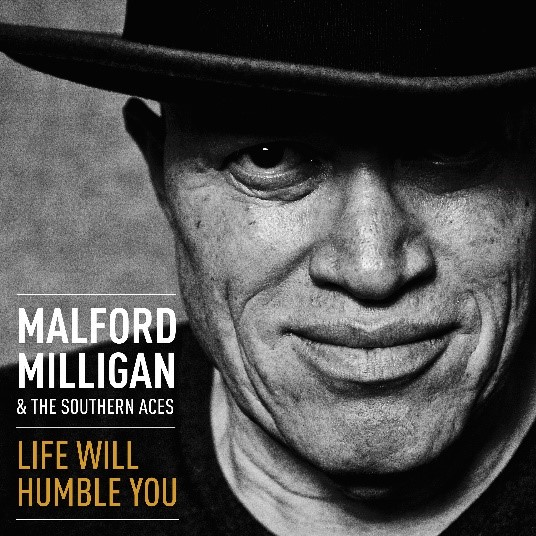 Tijdens de tour zal de band zowel nieuwe nummers, als oude soul klassiekers en eerder werk uit Milligans oeuvre spelen. In deze intieme show speelt Malford Milligan samen met zijn vaste Nederlandse 'allstar' band The Southern Aces, bestaande uit Roel Spanjers (o.a. JW Roy, Sunset Travelers, Normaal), Jack Hustinx (o.a. Shiner Twins), Fokke De Jong (o.a. King Of The World, Normaal), Eric van Dijsseldonk (o.a. JW Roy, Erwin Nyhoff) en Roelof Klijn (o.a. Rootbag).
Malford Milligan's sound wordt door zijn unieke soul stem vaak vergeleken met soullegendes als Otis Redding en Al Green. Niet voor niets werd hij maar liefst acht keer tot beste vocalist bekroond bij de Austin Music Awards. Als zanger van de supergroep Storyville, waarin o.a. Stevie Ray Vaughan's 'Double Trouble' als ritme-tandem speelde, maakte Milligan in de 90-er jaren furore als energieke frontman.

Tickets zijn verkrijgbaar via de websites van de podia.
21-2 De Rozenknop – Eindhoven
22-2 'T Keerpunt – Spijkerboor
23-2 Nieuwe Nor – Heerlen
24-2 TivoliVredenburg – Utrecht
25-2 De Rustende Jager – Terschelling
27-2 Paard – Den Haag
1-3 De Flux – Zaandam
2-3 Allemanswaard – Amerongen
3-3 De Cactus – Hengelo
5-3 Doornroosje – Nijmegen
7-3 Ut Midde – Venlo-Blerick
8-3 'T Beest – Goes
10-3 De Rozenknop – Eindhoven