International Music Meeting Festival
In het Pinksterweekend van 19, 20 & 21 mei vindt in Nijmegen het International Music Meeting Festival plaats. Al ruim drie decennia lang weet dit bekroonde festival de meest bijzondere bands en artiesten uit alle uithoeken van de wereld in huis te halen. Ook tijdens de komende editie kan het publiek in Park Brakkenstein weer volop muzikale grenzen verleggen en nieuwe muziek ontdekken.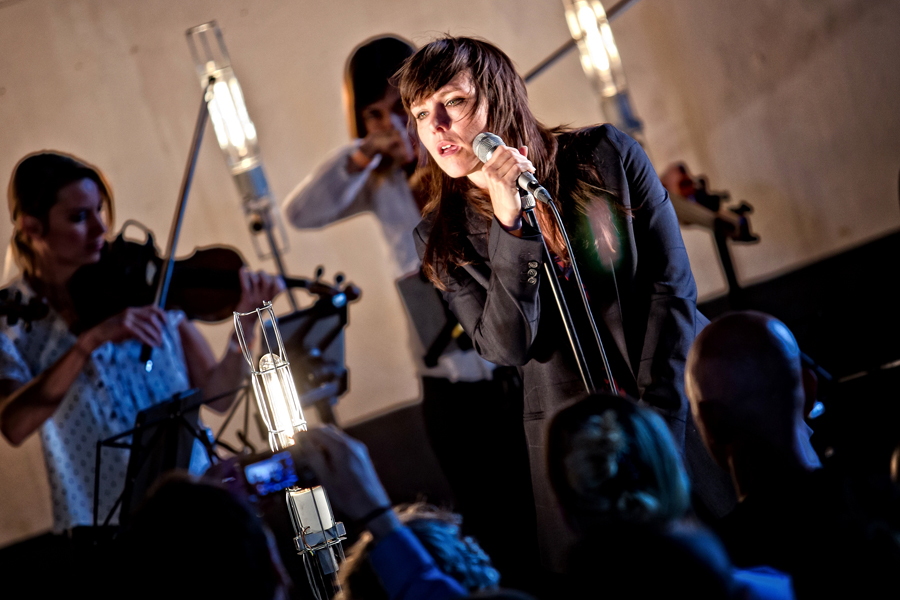 Music Meeting gaat dwars door stijlen en genres. Van jazz en improvisatie tot traditionele muziek en unieke cross-overs. Park Brakkenstein in Nijmegen staat drie dagen lang in het teken van internationale samenwerkingen en bijzondere live-concerten, interviews, mini-concerten, masterclasses en workshops.
Op het programma staan talenten die zelden of nooit in Nederland waren. In een tijd waarin grote commerciële partijen de muziekindustrie beheersen, laat Music Meeting een ander geluid horen. De volgende namen zijn tot nu toe bevestigd:
Wende, Becca Stevens, Amsterdam Klezmerband & Söndörgö, Seun Kuti & Egypt + Soweto Kinch, Donny McCaslin Group, Derek Brown, The Brother Moves On, Flat Earth Society & David Bovée "Boggamasta", House of Waters, Antonio Castringnanò, Quartabê, La Mambanegra, Santiago Vazquez, Sysmo, Saz' Iso, Sahad & The Nataal Patchwork.
Voor verdere informatie, programma en ticketverkoop verwijzen wij naar de website van de Music Meeting

Terugblik Music Meeting 2017 (Photo review)