Boeiend programma op 33e Music Meeting

Op 3, 4 & 5 juni vindt in het Nijmeegse Park Brakkenstein de 33e editie van Music Meeting plaats. Ook dit jaar weet het festival de muzikale fijnproevers weer een hoogst avontuurlijk programma voor te schotelen waarmee het de gevoerde slogan 'de beste muziek die je zelden ziet' weer volledig waar maakt. Opvallende namen in de line-up van dit jaar zijn die van de Israelisch/Indiase top-act Junun featuring Shye Ben Tzur & The Rajasthan Express en het Kaapverdische Bitori featuring Chando Graciosa.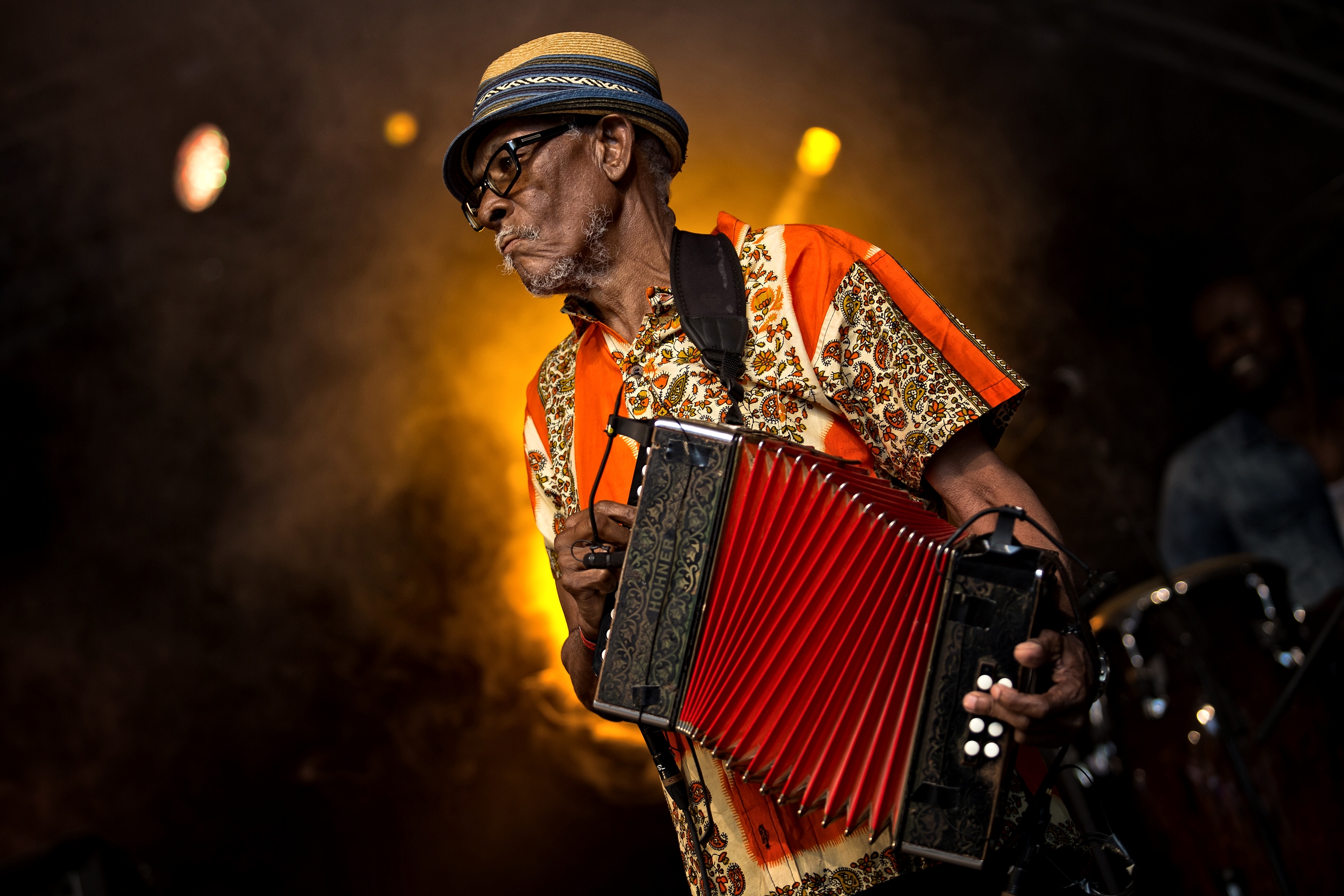 Music Meeting biedt gedurende drie dagen weer een keur aan nationale – en internationale bands en artiesten en een breed scala aan bijzondere muzikale ontmoetingen. Zo kan het publiek naast de twee eerder genoemde namen onder meer ook genieten van het uit Myanmar afkomstige Pantra Sein Hla Myaing, het Ethiopisch/Franse Girma Bèyènè & Akalé Wubé, Love & Revenge (Libanon, Algerije, Frankrijk), BCUC invite Shabaka Hutchings (Zuid-Afrika/GB), Orchestre Poly-Rythmo de Cotonou (Benin) en Bram Stadhouders & The Big Barrel Organ.
Afro-Latin Night
Ook dit jaar staat de zondagavond weer in het teken van de Afro-Latin Night. Dit jaar bestaat de line-up van deze inmiddels vertrouwde thema-avond naast Bitori featuring Chando Graciosa (Kaapverdië) onder meer uit het Colombiaanse Totó la Momposina y Sus Tambores, African Salsa Orchestra (Benin, Frankrijk) en Africa Negra.
Komend Pinksterweekend kunnen de festivalbezoekers weer op een muzikale ontdekkingsreis door het idyllische Park Brakkenstein en zich drie dagen lang in vervoering en verwondering laten brengen door onontdekte pareltjes uit de wereldmuziek, jazz, afro-latin en fusion. Maar ook genieten van interviews en films, dans, exotisch eten en een kleurrijke festivalbazaar.
Voor meer informatie, programma en ticketverkoop verwijzen wij naar de website van Music Meeting.
Photo Bitori || © Rijno Boon Photography