Amerikaanse roots muzikant Nathan James kondigt tour door Nederland en België aan.
Nathan James wordt ook wel omschreven als 'never one to follow convention and always one to think for himself'. Opgegroeid in het kleine landbouwstadje Fallbrook Californië moest Nathan zich als kleine jongen al leren vermaken. "Er was hier niet veel te doen, dus je kwam in de problemen of vond iets productiefs om te doen met wat je om je heen had!" Met het bouwen en leren bespelen van zijn eigen instrumenten, wist hij een totaal eigen muzikale identiteit te ontwikkelen.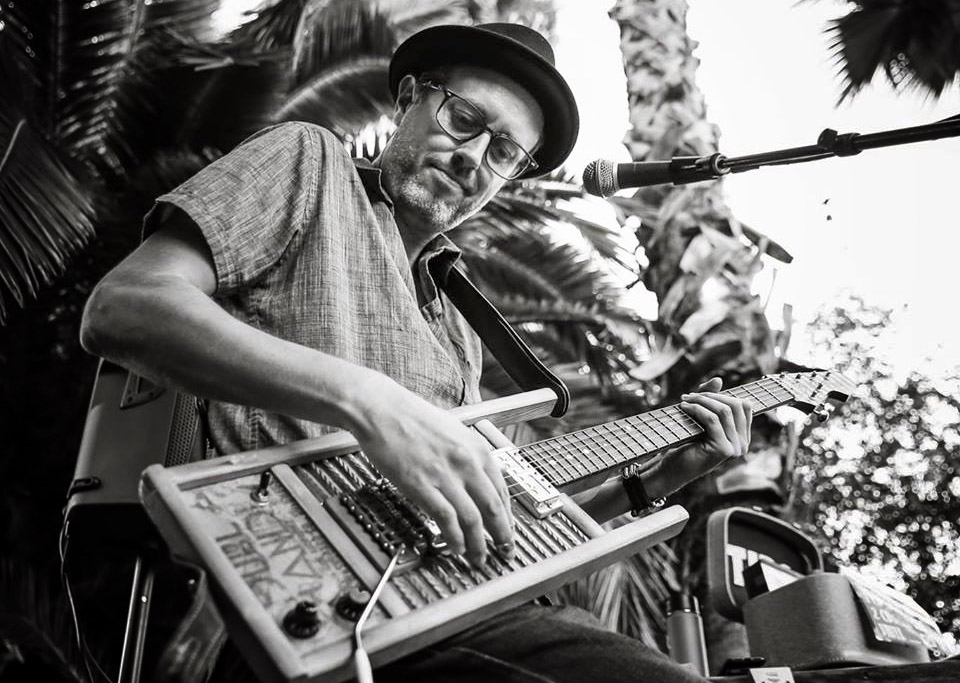 Op 19-jarige leeftijd kreeg Nathan James een telefoontje van internationaal bekende Blues veteraan James Harman om zich bij zijn band aan te sluiten en het land te verkennen. Met Harman heeft hij de ervaring opgedaan die het grootste deel van zijn eigen carrière heeft gevormd.
Vergezeld door zijn eigengemaakte wasbord gitaar en stompbox, gemaakt van houten planken, trekt hij de wereld rond, al zingend en mondharmonica spelend. Hij is al 20 jaar een graag geziene gast op American Roots podia en werkte tijdens zijn carriere tot dusver onder meer samen met Kim Wilson, Pinetop Perkinds en Lazy Lester. Zijn grote passie voor Blues en Americana blijft ook tijdens de aankomende tour door België en Nederland niet onopgemerkt.
Nathan James tourdata
12/10 De Tapperij, Hengelo
14/10 Café De Amer, Amen
15/10 De Parel van Zuilen, Utrecht
16/10 Trianon, Nijmegen
17/10 't Rozenknopje, Eindhoven
18/10 Missy Sippy, Gent (BE)
19/10 Mezz, Breda (+ Maurice van Hoek)
20/10 L 'Esprit, Rotterdam
21/10 Roots in the Woods, Apeldoorn