Optreden in kader van 'The Grand East Feast Unleash the Beast Tour'
Op zaterdag 16 december maakt de met succes voortdenderende trein van The Grand East een tussenstop in De Helling in Utrecht. Dit optreden vindt plaats in het kader van de zogeheten 'The Grand East Feast Unleash the Beast Tour'. De muziek van deze voorheen als Texas Radio te boek staande en uit het Oosten van ons land afkomstige band is nog het best te typeren als rock 'n soul, met enthousiasme gespeeld door een aantal vrijgevochten tukkers.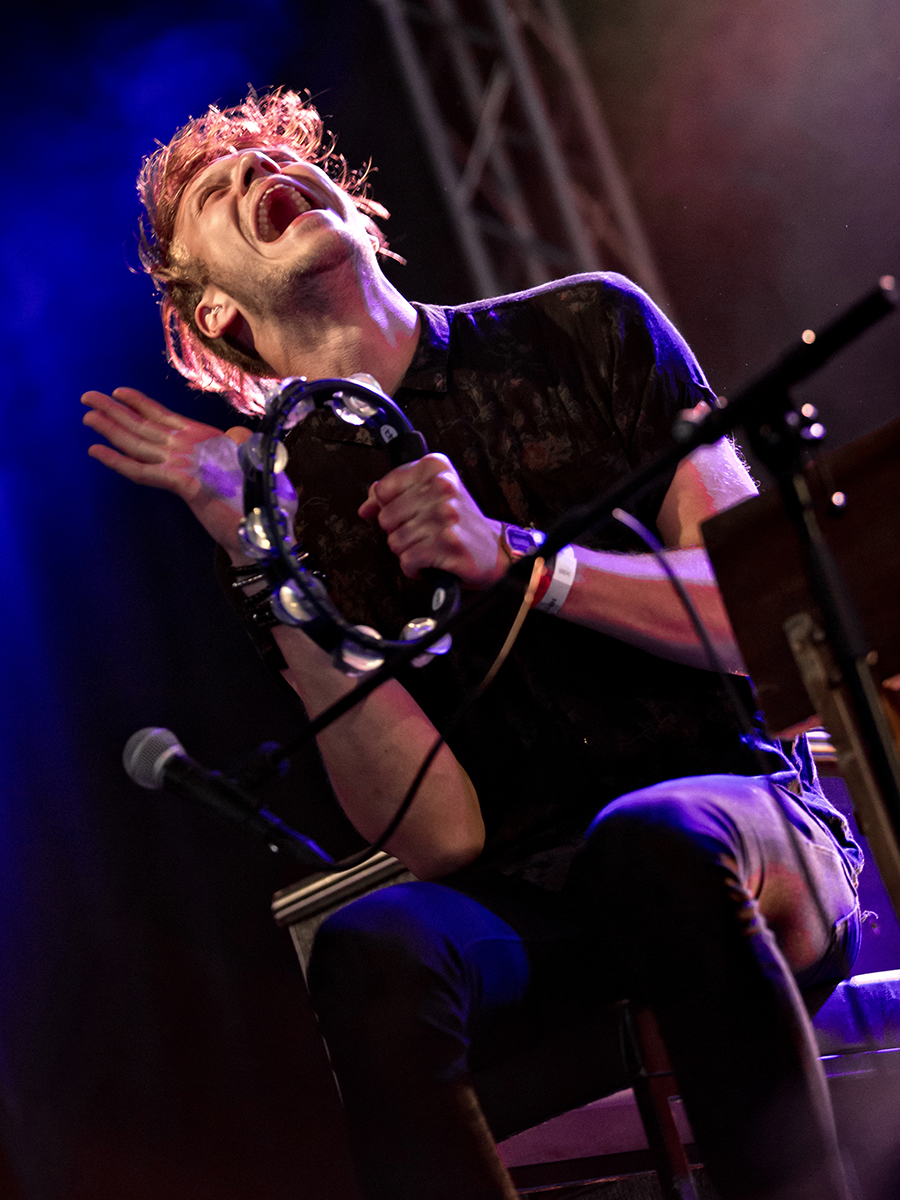 De band rond de bezwerende en bevlogen frontman en zanger Arthur Akkermans is wars van commercie, pretenties en muziekopleidingen. Alles wat ze op het podium laten zien hebben ze daar ook geleerd. En alles het liefst in de hoogste versnelling. Soms strak rechtdoor, soms uit de bocht. Soms over de snelweg en soms over het spoor. Maar de heren kunnen ook verfijnd terugschakelen als het moet.
Na de release van het lovend ontvangen debuutalbum 'Movano Camerata' – destijds gepresenteerd in een nagenoeg uitverkochte Sugarfactory in Amsterdam – ging het hard met het Twentse The Grand East. Zo waren ze een van de meest geboekte bands tijdens de Popronde, maakten ze hun opwachting op Eurosonic Noorderslag en speelden ze in een uitverkocht Paradiso als voorprogramma van DeWolff. Daarna volgde een eigen clubtour en vele festivaloptredens, waaronder twee keer op Ribs & Blues in Raalte.
Voor ons alle reden om de heren in een eerder gepubliceerd interview wat vragen voor te leggen over onder meer de naamswijziging, muzikale invloeden, commercie, ambities en toekomstplannen.