Spetterende blues, rock en soul band naar Utrecht

Op 24 januari geeft de Amerikaanse rhythm-and-blues en soul band Vintage Trouble een ongetwijfeld spetterende live-show in het Utrechtse TivoliVredenburg. Na een indrukwekkend debuut speelt deze in 2010 door zanger Ty Taylor en gitarist Nalle Colt opgerichte band als support voor grote namen als Rolling Stones, The Who en AC/DC. Maar inmiddels is Vintage Trouble zelf ook een grote naam met een ijzersterke live-reputatie.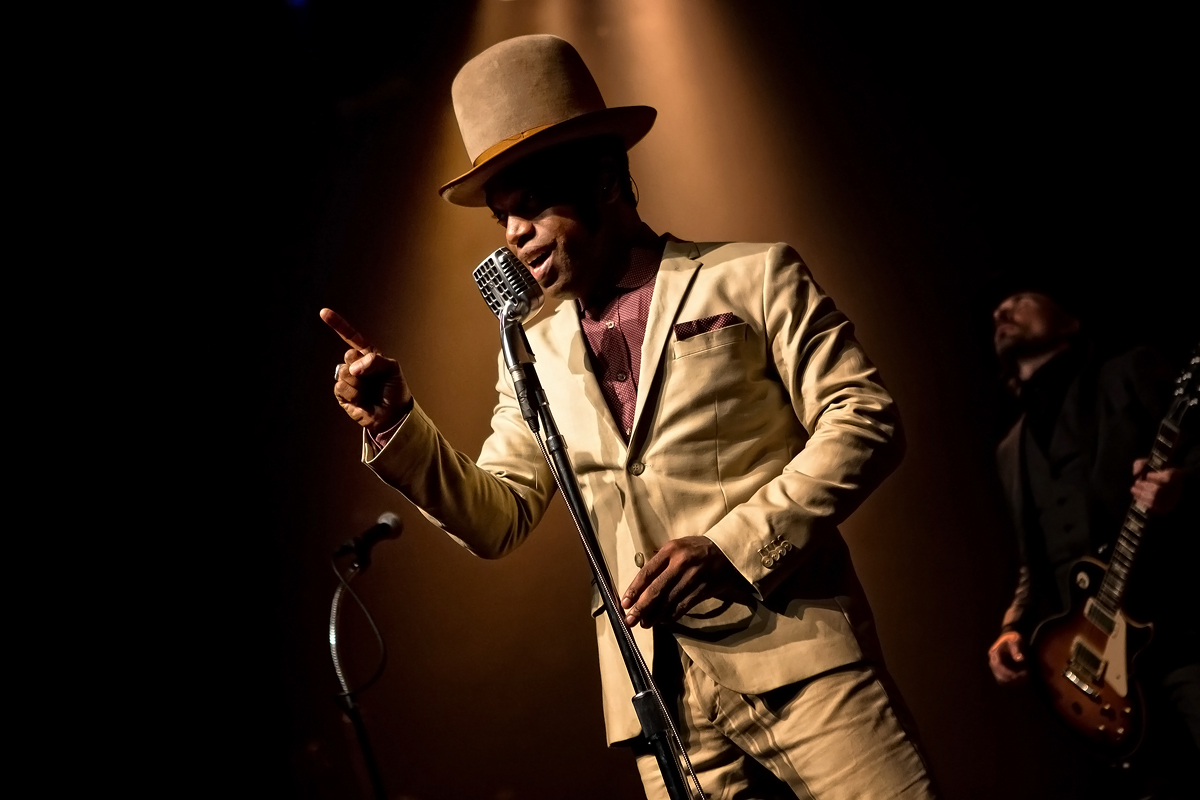 Als Ty Taylor en Nalle Colt in 2010 in Hollywood, Californië de band Vintage Trouble formeren en niet veel later eigen beheer een studio beginnen in het in Los Angeles gelegen Venice Beach vragen zij hun gemeenschappelijke vriend en bassist Rick Barrio Dill zich bij het aan tel sluiten. Als niet veel later ook drummer Richard Danielson wordt ingelijfd is de band compleet en blijkt dit de basis die leidt tot succes. In 2011 verschijnt het overweldigende debuut-album 'The Bomb Shelter Sessions', in 2014 gevolgd door een fraaie akoestische EP met de titel 'The Swing House Acoustic Sessions'.
Sindsdien tourt de band veelvuldig de wereld over en volgen talloze overtuigende optredens. Dat Vintage Trouble met name een sterke live-act is die garant staat voor avondje onvervalste retro blues, rock en soul bewezen ze in ons land eerder al met spetterende optredens op onder meer Metropolis, Werchter, Mundial en Bospop en eind vorig jaar nog in de Melkweg in Amsterdam.
Inmiddels is de band ook ingelijfd door het befaamde label Blue Note Records. Op dit label verscheen ook het tweede album '1 Hopeful Rd'. Ook deze plaat is doorspekt met heerlijke retro-bluesrock en rauwe, ingetogen soul. Voor de liefhebbers van bands als Alabama Shakes, Rival Sons, Blackberry Smoke en The Heavy is dit concert zeker een aanrader.