Amerikaanse gitaarvirtuoos naar bluesfestival in Grolloo
Binnenkort is de Amerikaanse gitaarvirtuoos Joe Bonamassa weer in ons land te bewonderen. Op zaterdag 9 juni is Bonamassa de grote headliner en publiekstrekker op het Holland International Blues Festival (HIBF) in Grolloo. Naast Bonamassa bestaat de line-up van deze 3e editie verder onder meer uit de legendarische Amerikaanse blues(rock) gitarist Walter Trout, Tommy Castro & The Painkillers, Laurence Jones, King Solomon Hicks en Ringo Starr And His All Starr Band.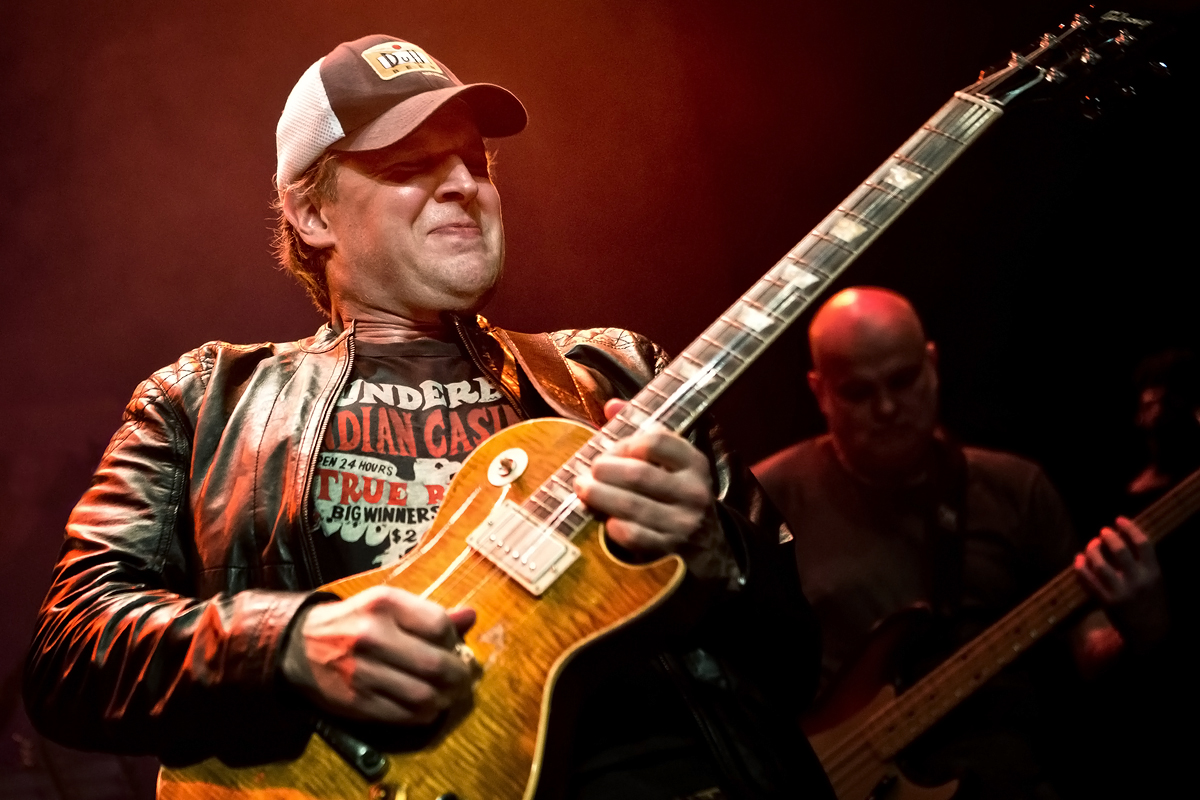 Met Joe Bonamassa heeft de organisatie van het Holland International Blues Festival een grote naam weten te strikken. Bonamassa behoort al decennia lang tot de absolute wereldtop van blues- en rockgitaristen en trad op zijn elfde (!) voor het eerst op met de grote BB King die daarna zijn leermeester werd en hem wegwijs maakte in het vak. In 2000 verscheen met 'A New Day Yesterday' zijn eerste door Tom Dowd geproduceerde plaat.
Black Country Communion
In de jaren daarna bracht een zeer productieve Bonamassa, als solo-artiest of anderszins, tientallen live – en studio-albums uit, veelal met bluesrock als overheersend genre. Maar zijn ongekende talent en veelzijdigheid komt ook tot uitdrukking in zijn vele uitstapjes en samenwerkingen met andere artiesten waaronder de Amerikaanse jazz-funk band Rock Candy Funk Party en de Brits-Amerikaanse supergroep Black Country Communion waarvan onlangs met 'BCCIV' het vierde album verscheen.
Daarnaast is Bonamassa in de afgelopen jaren meermaals een samenwerking aangegaan met de Amerikaanse powerzangeres Beth Hart hetgeen onder meer resulteerde in de albums 'Seesaw' (2012) en 'Live In Amsterdam' (2014). Onlangs werd bekend dat op 28 januari 2018 met 'Black Coffee' weer een nieuw studio-album verschijnt van Beth Hart & Joe Bonamassa. Volgens veel gitaarfans werd Joe Bonamassa eerder dit jaar ook volkomen terecht bekroond met de Sena European Guitar Award 2017
Het wekt geen verwondering dat organisatoren Johan Derksen, Jan Lagedijk en Gregory Elias zeer tevreden zijn met de komst van Bonamassa. Naast Joe Bonamassa, Laurence Jones en Tommy Castro & The Pain Killers op zaterdag 9 juni kan het publiek een dag eerder (vrijdag 8 juni) al genieten van onder andere Walter Trout, King Solomon Hicks en Ringo Starr And His All Starr Band.

Voor meer info, nieuws, programma en ticketverkoop verwijzen wij naar de website van het Holland International Blues Festival
Website Holland International Blues Festival